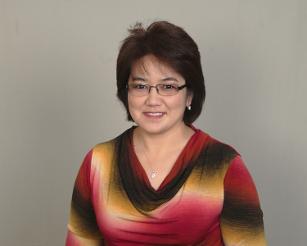 Founder and President
Dr. Nancy B. Bocalan is the Founder and President of International Kingdom Ministries Assembly and Publisher of its magazine Thy Kingdom Carriers Worldwide in digital form and print on demand. Born and raised in the Philippines with a Bachelor of Science Degree in Physical Therapy and migrated to the US in 1993. A mother of 3 children and currently resides in Ocala, Florida.
Obtained Honorary Doctorate Degree in Kingdom Philosophy from KME University with Freedom Bible College and Seminary Alabama Branch 2013. She is Board Certified Geriatric Specialist by the American Physical Therapy and Certified Life Coach for breakthrough in biblical perspective.
Her passion is Pursuing Christ, His Kingdom and Glory! Her God given assignment is to herald, disseminate, activate and cultivate the Seed of the Kingdom of God in the hearts of man and spread the truth about Our King who came to restore us back into His Kingdom.She believes in teamwork, unity and connecting with one another as One in the Body of Christ which is one of the greatest strategies to impact this world with heavenly culture.
Overseer/VP and Secretary

Overseer Rodney Ballenger, also the VP of IKMA and Lady Norys Ballenger, Secretary of IKMA are current Pastors at Macedonia Kingdom Assembly Church in Campobello, SC. Overseer Rodney Ballenger graduated with Masters Degree in Kingdom Philosophy at KME University in Alabama and has been in the ministry for more than 20 years along with his wife Lady Norys who is originally from Dominican Republic. Lady Norys is the Curator of IKMA Women's Empowerment Gathering as part of IKMA's program and outreach.